Joining Caitlin Price and Richard Malone, This Is The Uniform made a debut show.
Setting a youth club with the girls playing ping pong and snacking Snickers bars, Jenna Young presented streetwear and sportswear-based dresses.
The spring 2016 season marks Fashion East's 15-year anniversary of showing at London Fashion Week, and 12 years of Topshop supporting the showcase.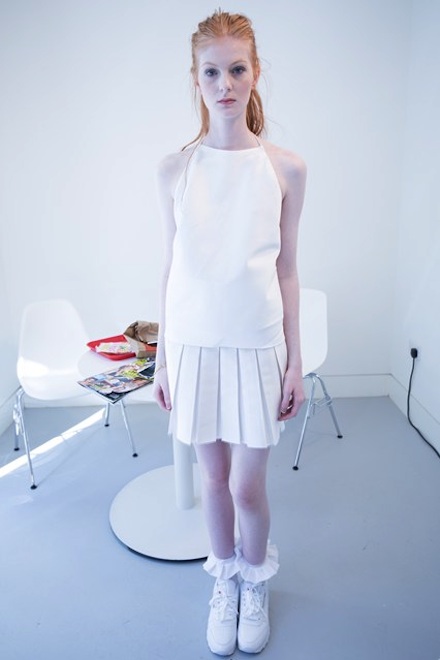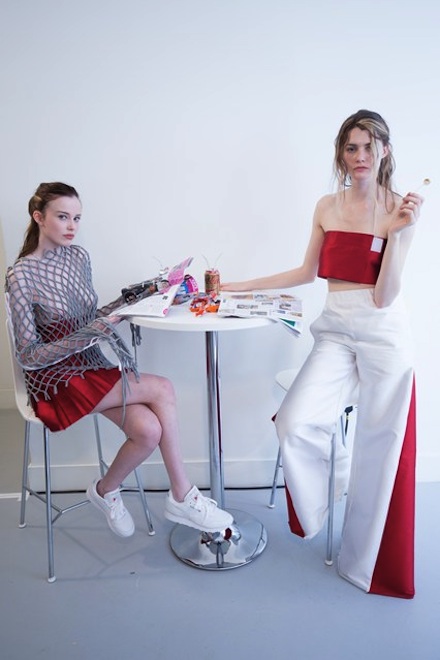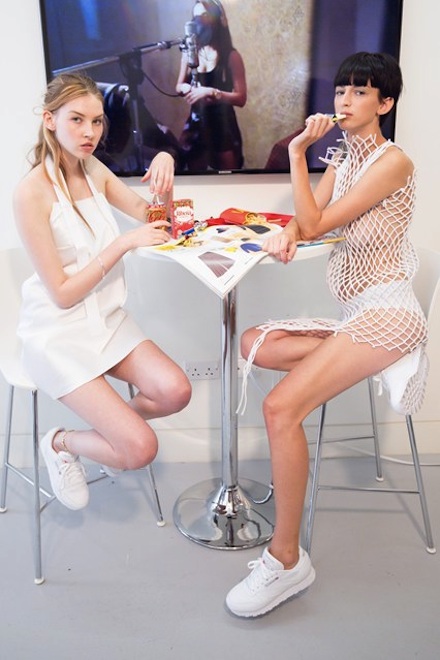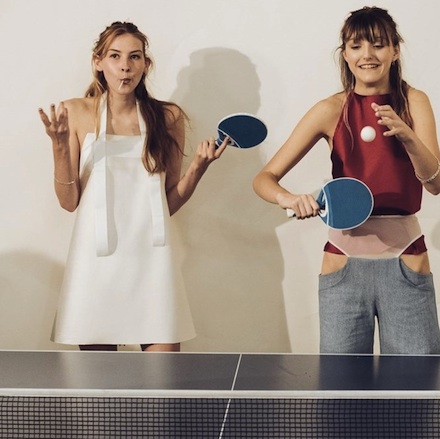 photos via Vogue